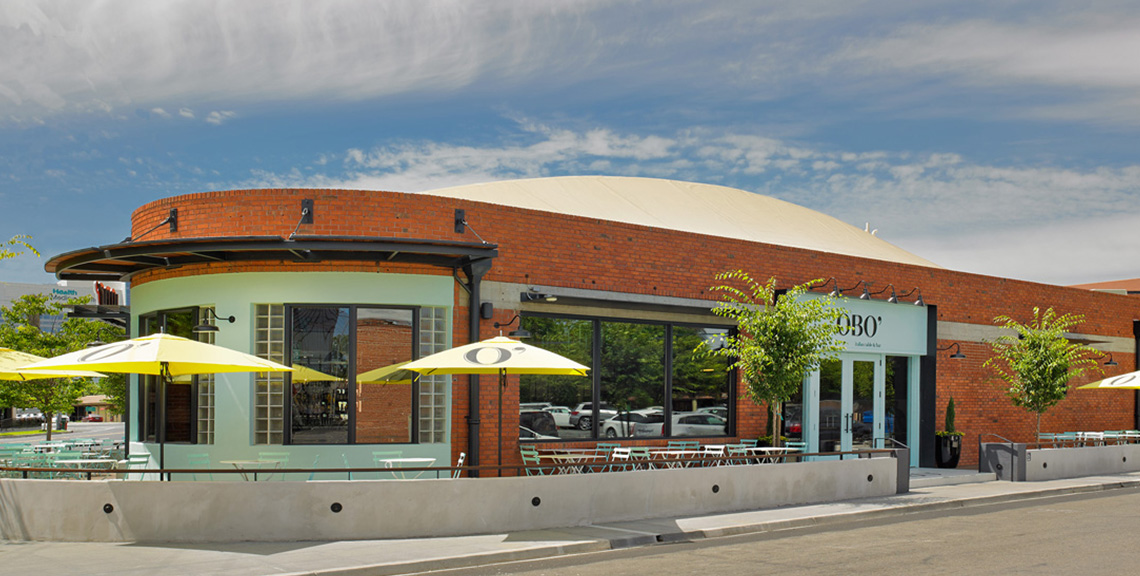 OPEN FOR LUNCH & DINNER
PATIO DINING, TAKEOUT, CURBSIDE PICKUP & DELIVERY
3145 Folsom Blvd, East Sac
OBO' Italian Table and Bar is located in East Sacramento on Folsom Boulevard and the corner of Seville Way, just a block away from Alhambra Boulevard. OBO' is in close proximity to Sutter Medical Center, Midtown Sacramento and I-80 Business/Capital City Freeway.
3145 Folsom Boulevard
Sacramento, CA 95816
phone
916.822.8720
fax
916.822.8721
Hours
Monday

11:30 AM – 8:30 PM

Tuesday

11:30 AM – 8:30 PM

Wednesday

11:30 AM – 8:30 PM

Thursday

11:30 AM – 8:30 PM

Friday

11:30 AM – 8:30 PM

Saturday

11:30 AM – 8:30 PM

Sunday

11:30 AM – 8:30 PM
RESERVATIONS
No reservations are accepted. Come as you are.
PARKING
VALET PARKING NOW AVAILABLE $6
Every Night 5:15pm to Close
15 MINUTE TAKE OUT PARKING NOW AVAILABLE
Call In Your Order or Order Online
Easy Parking for Pickup
VALIDATED PARKING NOW AVAILABLE
We Validate Parking Directly Across the Street
3160 Folsom Boulevard (UC Davis Medical Clinic Parking Lot)

FREE PARKING AVAILABLE
Behind the restaurant, as well as in the adjacent lot conveniently located just across the street from OBO' on Seville Way
HOLIDAYS &
SPECIAL HOURS
We observe the following holidays and special days, listed below. If you have questions about our closed dates and special hours, please contact OBO' Italian Table and Bar directly at 916.822.8720.
New Year's Eve (close at 8 PM)
New Year's Day
Super Bowl Sunday
Easter Sunday
Fourth of July
Labor Day
Thanksgiving Day
Day After Thanksgiving
Christmas Eve (close at 3 PM)
Christmas Day
Day After Christmas